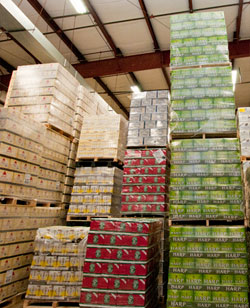 Multilink Group of Companies is a privately owned services and supplies company in Ghana which began as Multilink Marketing Services founded in 2004 by current C.E.O, Joseph Kofi Kekrebesi and has evolved from a home based business to an international business.
Multilink Marketing Services has grown tremendously over the past years to become a group of companies with the following subsidiaries:
Multilink Marketing Services Ltd – Ghana
Multilink Marketing Services Pty – South Africa
Hospitality and Catering Supplies Ltd – Ghana
Multilink Hospitality and Marketing Services – Ghana
Delivery Masters Ghana Ltd – Ghana
Specialised Events Ghana Ltd – Ghana


The group of companies has grown both in its customer base as well as in its knowledge and skills on trends in emerging products and service demands both in the industrial sector and the supply sector.
We pride ourselves on our dynamic environment, never content with the status quo. We constantly strive to challenge conventional knowledge in the supply and services industries that we serve to bring the best solutions and marry the basic needs for the utmost benefits.